Closets
Make Space For Everything In The Closet!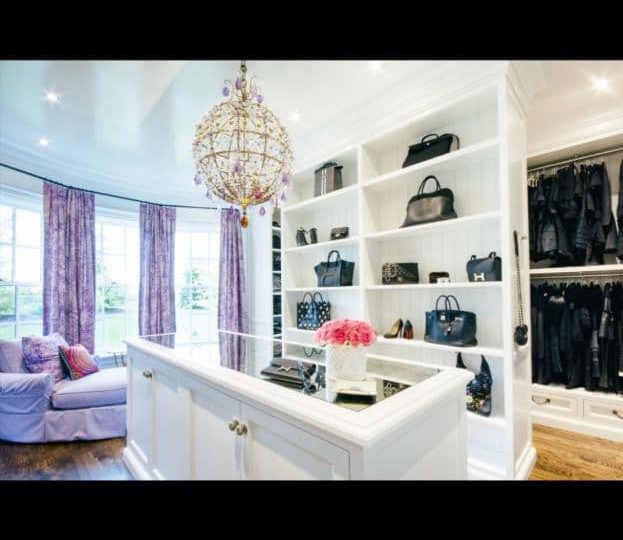 Closet Designers
The professionals at SICILY Kitchen & Closet Inc  transform generic closets and open spaces into beautiful, custom-designed storage systems. With an eye for stunning design, our experts create practical, yet beautiful, shelving and storage for any application.

SICILY Kitchen & Closet Inc is the top custom closet designer in the GTA area. We make locally manufactured and custom-designed closets that can help to maximize your space and help organize your personal belongings. Our designs are created to match your style, with rich color, stylish design, and useful organization. Efficient storage in a custom closet designed by SICILY Kitchen &Closet Inc  will make your life easier and more relaxed.
Because our products are built to suit your existing closet's measurements, we can customize closets of any size. If you live in a home with very large, very small, or oddly shaped closets, don't worry: We can work with it!
Walk-in Closets: The walk-in closet in your master bedroom has to do double-duty if you have a spouse or partner sharing the space. We can help you get yours in great shape with a variety of closet organizers, including extra clothing rods, shelving, shoe racks, accessories, and more.
Reach-in Closets: A reach-in closet is a small closet that you don't walk into. Examples include the linen closet, the coat closet, and any hall closets that you may have. With small spaces comes a greater potential for clutter, so let us assist you in creating an excellent closet design for your smallest closets.
Kids' Closets: Children are not just short adults, so in addition to providing your little ones with closet organizers at kid-friendly heights, we also work to give them the space they need to store their current treasures and belongings. Best of all, our kids' closets grow along with your child.
Walk-in Closets
Theoretically, walk-in closets in your bedroom are the most beneficial storage spaces in your home. However, if your walk-in closet is unorganized and lacks the proper storage space necessary, the closet is not serving its purpose. Most homes could benefit from an additional walk-in closet or two (or three) for a number of reasons. A quality custom designed walk-in closet can help you and your family organize everything from:
Jackets
Shirts
Pants
Shoes
Suits/Dresses
and More!
Most walk-in closets are large enough for you to store anything important to you that you may not need to keep out in the open. Having the ability to keep your nicest clothes, shoes, or even your golf clubs safe can be a big help for many people. Having a custom walk-in closet can help get your organizational goals back on track. Regardless of what you need to store in your walk-in closet, SICILY Closet  is sure to have the custom made solutions you need.

CUSTOM CLOSETS FOR BEDROOMS
Bedroom closets can be designed to suit your storage needs regardless of the shape, size or type of closet. SICILY Kitchen & Closet Inc  can create a walk-in closet, reach-in closet or custom wardrobe to fit your bedroom's organizational needs.
Schedule Your Free In-Home Design Consultation With The Expert Here At SICILY Kitchen & Closet Inc Today!